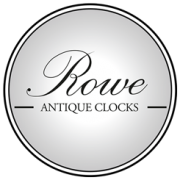 Sales
Not only do antique clocks make striking additions to any home decor they also make the most unforgettable gift.
Find a unique present in our clocks for sale section that will be loved and treasured forever.  Rowe Antique Clocks make the perfect gift whether its for a birthday, wedding, retirement or Christmas.
If you are interested in purchasing any of these clocks or have any questions regarding them, please contact Mark Rowe on 020 8605 0331.