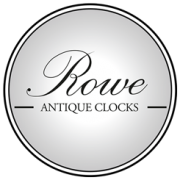 Clock Restoration
Specialising in Wall, Bracket, Longcase (Grandfather), French and Carriage Clocks our in-house furniture restorer is able to bring any case back to its original glory.
The conservation and restoration of an antique clock case involves discussion, clear identification of the work to be carried out, and understanding of the customers and restorers need and integrity.
It is  important to be able to examine the clock case to determine its originality, structural stability, wood infestation or metallic state and previous restorations or repairs.
Only after careful consideration, discussion and agreement with each client, is a decision made regarding the antique clock case restoration or repair.
A suggested time period for the restoration work to be completed is communicated to the client.
A quotation will be provided for all restoration and repairs to act as an informative guide cost. The restorer carries this out after the restoration or repair has been costed according to the amount of time, work and materials involved.
Lastly, flexibility is required by both parties, as with any antique, complications can be encountered when the clock case is taken apart.
Please note that work will only commence after the client has provided confirmation.
A free quotation service is offered to all clients after initial discussion of the client's antique clock case.
Other Restoration Services
Besides the restoration and repair of antique clocks, Rowe Antique Clocks also provides:
antique pocket watch and chronometer restoration
antique clock case restoration
fine furniture restoration
fine metalwork and jewellery restoration
book restoration and book binding service.
Antique Clock Insurance / Probate Valuations
There are a number of factors that need to be taken into account when determining the value of an antique clock. To name but a few:
the condition of the antique clock
manufacturer or clockmakers details
style and desirability of your clock
mechanical complexity
full Insurance / probate valuations completed on request
Should you be interested in any of the above mentioned services, please contact Mark Rowe of Rowe Antique Clocks to discuss further on
020 8605 0331.